Speakers
Meet our renowned speakers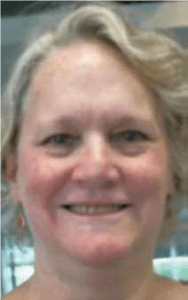 Ann Moen
Ms Ann Moen serves as Chief, Influenza Preparedness and Response Unit, Centers for Disease Control and Prevention (CDC), Atlanta. She has worked on influenza at the CDC for the past 18 years. She served as the Associate Director for the Extramural Program from 2006 where she developed the Influenza Division's international capacity building programme for influenza. Ms Moen has worked with more than 50 countries bilaterally to help support national capacity for laboratory, surveillance and response as well as multiple international partners. Prior to this role she was the Deputy Chief of the Influenza Branch for seven years. Ms Moen's experience includes seven years working with the Health Resources Services Administration as a project officer for Community and Migrant Health Centers in south-eastern United States and working as a microbiologist in the Special Pathogens Branch Biosafety Level 4 laboratory on Ebola, Lassa and other haemorrhagic fever pathogens. She started her career as a Peace Corps volunteer where she worked for two years in rural Thailand at a District Hospital training on laboratory diagnostics and quality control.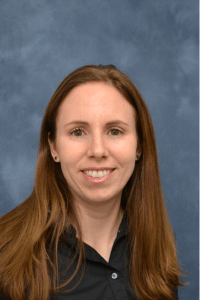 Holly Biggs
Dr. Holly Biggs is a medical epidemiologist in the Respiratory Viruses Branch at the U.S. Centers for Disease Control and Prevention where she focuses on respiratory virus surveillance and outbreak support. She has collaborated on MERS-CoV and other respiratory virus surveillance projects with partners in several countries in the Eastern Mediterranean Region. Before joining CDC in 2013 as part of the Epidemic Intelligence Service fellowship, she completed training in internal medicine and infectious diseases at Duke University Medical Center. She completed a Master's in Public Health degree at the University of North Carolina, Chapel Hill and her medical degree at the University of Illinois.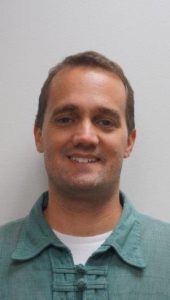 William Davis
Bill Davis is an epidemiologist in the Influenza Division at the Centers for Disease Control and Prevention (CDC).  Bill is responsible for providing technical support on influenza surveillance, burden of disease and economic studies primarily in EMRO and AFRO regions. He is also the unit lead for global surveillance of novel influenza viruses. Bill holds a DrPH in from Johns Hopkins University and an MA in molecular biology from the University of Colorado, Boulder. Prior to working at CDC, Bill served in the Peace Corps in Tanzania and Uganda and worked in Myanmar for MSF and as an independent consultant focused on health in conflict areas.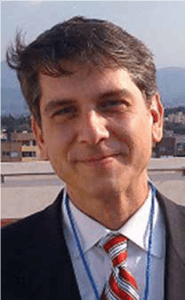 Eduardo Azziz-Baumgartner
Dr Eduardo Azziz-Baumgartner serves as the Team Lead for the International Epidemiology and Research Team in the Epidemiology and Prevention Branch of the Influenza Division of the Centers for Disease Control and Prevention (CDC). He is an expert on the seasonality and burden of influenza in the tropics and works closely with ministries of health, the World Health Organization and other partners to inform vaccine policies. He was previously the head of the Influenza Program in Latin America and on secondment to icddr,b Bangladesh as part of the Influenza Division's International Program. During the 2009 H1N1 pandemic, Dr Azziz-Baumgartner led CDC's influenza response in Bangladesh and was deployed to Mexico to assist with the early characterization of the virus.
Dr Azziz-Baumgartner received his medical degree from the University of Alabama at Birmingham in 1997, completed his residency in Family Practice at the University of Texas in 2000, and a fellowship in minority health policy at Harvard University Medical School in 2003 where he earned a Master of Public Health at Harvard's School of Public Health. He completed the Epidemic Intelligence Service fellowship in 2005 where he won several awards, including the Alexander D. Langmuir Prize and the Donald C. Mackel Award. He serves as the Spanish language media spokesperson for the Influenza Division and mentors young research investigators at multiple international sites.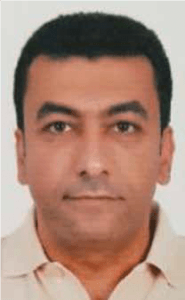 Ghazi Kayali
Dr Ghazi Kayali is an infectious disease epidemiologist with special interest in emerging viral infectious diseases at the human-animal interface. He is an adjunct assistant professor in the Department of Epidemiology at the University of Texas Health Sciences Center in Houston, Texas. He is also the Chief Executive Officer of Human Link Lebanon, a nongovernmental organization working on biomedical research in the Middle East and Africa. Dr Kayali's current research activities include: surveillance for avian influenza viruses in animals and humans in Egypt; surveillance for MERS coronavirus in camels in Egypt, Tunisia, Uganda, Ethiopia and Senegal; and surveillance for coronaviruses in bats in Egypt, Tunisia and Lebanon. Dr Kayali collaborates with the WHO Regional Office for the Eastern Mediterranean on pandemic preparedness, One Health and joint external evaluations under the International Health Regulations. He has published more than 60 peer-reviewed papers.
Dr Kayali received his Bachelor of Science and Master of Public Health degrees from the American University of Beirut. He received his PhD in Epidemiology from the University of Iowa where he studied zoonotic viral diseases among humans exposed to turkeys. He completed his postdoctoral training at the Department of Infectious Diseases, St Jude Children's Research Hospital in Memphis, Tennessee.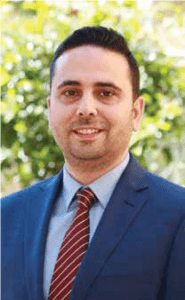 Hassan Zaraket
Dr Hassan Zaraket is an Assistant Professor of Virology at the Faculty of Medicine, American University of Beirut and is a member of the Center for Infectious Diseases Research there. In 2009, he joined the World Health Organization Collaborating Centre and Center of Excellence for Influenza Research and Surveillance at St Jude Children's Research Hospital, Memphis, Tennessee, where he studied the mechanisms underlying the emergence of novel influenza viruses, including H5N1 and H7N9. His laboratory is currently studying virus-pathogen and virus-host interactions in addition to the epidemiology and burden of respiratory and gastroenteric viruses in Lebanon and the Eastern Mediterranean region. Dr Zaraket is also studying influenza vaccination rates and policies.
Dr Zaraket is an associate editor for BMC Infectious Diseases Journal and a board member of the International Society for Influenza and Other Respiratory Viruses. He is also a member of several international scientific societies and has published many scientific articles and a book chapter.
Dr Zaraket received his doctoral degree from Niigata University in Japan in 2009, where he studied epidemiology and antiviral drug susceptibility of respiratory viruses.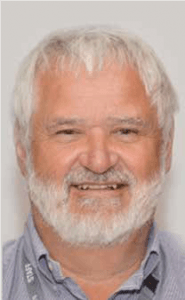 Rodney S Daniels
Dr Rodney S Daniels is Deputy Director of the Worldwide Influenza Centre at the Francis Crick Institute, and WHO Collaborating Centre for Reference and Research on Influenza. He had a postdoctoral position in the Division of Virology at the National Institute for Medical Research, United Kingdom with Dr John Skehel where his work focused on understanding the structure/function relationships of the influenza haemagglutinin. From 1984 to 1987, he continued influenza research as a laboratory head at the National Institute for Biological Standards and Controls, working on egg/cell selection of influenza viruses. Dr Daniels returned to the National Institute for Medical Research in 1987, running a laboratory focusing on HIV variation and structure/function of the HIV glycoprotein. He assumed his current position as Deputy Director of the Worldwide Influenza Centre in October 2006. In 2015 the National Institute for Medical Research became part of the Francis Crick Institute and the Worldwide Influenza Centre moved to 1 Midland Road, London in October 2016.
Dr Daniels obtained a BSc and PhD in biochemistry from King's College, London from 1973 to 1979.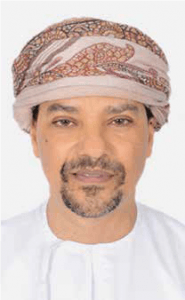 Salah Al Awaidy
Dr Salah Al Awaidy is a communicable disease surveillance and control adviser to the Office of the Undersecretary of Health Affairs at the Ministry of Health, Oman. He currently advises on eradication, elimination and control of communicable diseases of public health importance, in addition to the Expanded Programme on Immunization, vaccine supply chain system and the International Health Regulations.
He headed the Communicable Disease Epidemiological Surveillancesection of the Ministry of Health, Oman between 1996 and 1997. From 1997 to 2012, Dr Al Awaidy was Director of Communicable Disease Surveillance and Control, Ministry of Health, Oman. He was involved in establishing a strong National Immunization Technical Advisory Group, developing the national public health law, and formulating Oman's Strategy on Control, Elimination and Surveillance of Communicable Diseases. Dr Al Awaidy played a pivotal role in the national preparedness, management and control of infectious diseases and establishing national surveillance for communicable diseases, adverse events following immunization and rotavirus. Under his leadership, Oman achieved polio-free status, and measles, rubella, congenital rubella syndrome and neonatal tetanus elimination and control, and near elimination of hepatitis B and other vaccine preventable diseases.
In June 2012, Dr Al Awaidy was honoured by the Centers for Disease Control and Prevention as the best achieving person in Oman. Internationally, Dr Al Awaidy has served on various international committees and global advisory groups and has represented the ministry of health in many regional meetings. He works closely with the Regional Office for the Eastern Mediterranean of the World Health Organization and serves as a member of the IHR Emergency Committee on Polio and MERS-CoV. He has authored or co-authored numerous publications on a range of public health topics.
Dr Al Awaidy is a medical doctor and holds a Master of Science degree in Epidemiology.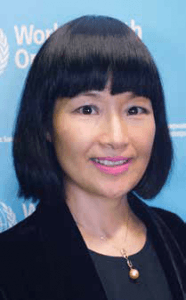 Wenqing Zhang
Dr Wenqing Zhang has headed the World Health Organization's (WHO) Global Influenza Programme since November 2012. Dr Zhang coordinates and leads the global activities on influenza surveillance, virus monitoring and detection of emerging novel viruses, risk assessment and evidence for policies, vaccine virus, and pandemic preparedness including pandemic vaccine response. From 2002 to 2012, Dr Zhang served as Team Lead coordinating the WHO Global Influenza Surveillance and Response System, building and functioning the global system of surveillance, preparedness and response. In response to the 2009 A(H1N1) influenza pandemic, Dr Zhang directed WHO's Laboratory Response and Capacity. Before joining WHO, Dr Zhang worked for 9 years in the Chinese Academy of Preventive Medicine and the Ministry of Health as national technical/project officer/manager for WHO, World Bank, UNICEF and UNIDO projects of surveillance and control of tuberculosis, schistosomiasis and iodine deficiency disorders.
Dr Zhang has a degree in Medicine with postgraduate training on system evaluation and epidemiology and a bachelor degree in Biomedical Engineering.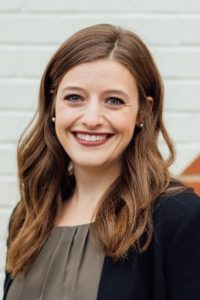 Kinda Zureick
Kinda Zureick is an epidemiologist working in the Influenza Division in the National Center for Immunization and Respiratory Diseases (NCIRD) at the Centers for Disease Control and Prevention (CDC) in Atlanta, Georgia, United States of America. She serves as a Project Officer in the Division's International Program, providing technical support on influenza surveillance in the WHO Eastern Mediterranean and Pan American Regions.
Prior to joining the Influenza Division, Zureick worked in the Division for Public Health Performance Improvement (DPHPI) in CDC's Office for State, Tribal, Local and Territorial Support (OSTLTS) where she provided direct support to appointed US state, local, and territorial health officials.
Zureick received a Master in Public Health in Epidemiology from Emory University and a Bachelor of Science in Health Promotion and Behavior from the University of Georgia. She is a Certified Health Education Specialist (CHES) through the National Commission for Health Education Credentialing.
Stephen Morse
Professor Stephen S. Morse is Professor of Epidemiology, Director of the Infectious Disease Epidemiology Certificate at Columbia University Mailman School of Public Health and Chair of the Columbia University Institutional Biosafety Committee. He was previously Assistant Professor (virology) at The Rockefeller University (1985-1995). His research interests focus on infectious disease surveillance, and the epidemiology and assessment of emerging infectious diseases, including influenza. He was Chair of the National Institute of Health's "Conference on Emerging Viruses" in 1989, for which he originated the concept of emerging viruses/infections. He was also the founding chair of ProMED (Program to Monitor Emerging Diseases), best known for originating outbreak reporting on the Internet in 1994. He served on the United States National Academy of Medicine's "Committee on Emerging Microbial Threats to Health" (1990-1992), and chaired its Virology Task Force. His book Emerging viruses (1993) was selected by American Scientist as one of the "top 100 science books of the 20th century". He is a founding member of the National Academies' Forum on Emerging Infections (renamed the Forum on Microbial Threats), a founding section editor of the journal, Emerging Infectious Diseases, former Editor-in-Chief of the Pasteur Institute's virology journal, and Global co-Director of PREDICT (2009-2014), a USAID project working in over 20 developing countries to strengthen global capacity for surveillance and detection of new infectious disease threats.
Professor Morse serves on the Expert Group on Pandemic Influenza Preparedness Planning of the World Health Organization's Regional Office for the Eastern Mediterranean, and the US National Science Advisory Board for Biosecurity. He is a Fellow of the American Association for the Advancement of Science, American Academy of Microbiology, American College of Epidemiology, and other professional societies, and a Life Member of the Council on Foreign Relations.
Professor Morse received his PhD (in microbiology) from the University of Wisconsin-Madison.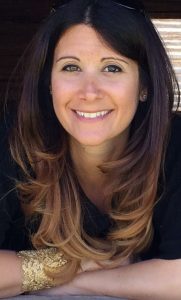 Maria Van Kerkhove
Maria Van Kerkhove, PhD is an infectious disease epidemiologist who specializes in outbreaks of emerging and re-emerging pathogens. Dr Van Kerkhove completed her undergraduate degree at Cornell University, a MS Degree at Stanford University, and a PhD in infectious disease epidemiology at the London School of Hygiene and Tropical Medicine.
Dr Van Kerkhove's main research interests include zoonotic, respiratory and emerging/re-emerging viruses such as avian influenza, MERS-CoV, Ebola, Marburg and Zika. Dr Van Kerkhove is particularly interested in investigating factors associated with transmission between animals and humans, studying the epidemiology of zoonotic pathogens, and ensuring research on infectious diseases directly informs public health policy for action.
Dr Van Kerkhove is currently the a.i. Manager for the Emerging and Re-Emerging Diseases Unit and the MERS-CoV Technical Lead in the High Threat Pathogens Unit of World Health Organization's Health Emergency Program. Prior to WHO, she was the Head of the Outbreak Investigation Task Force at Institut Pasteur's Center for Global Health where she was responsible for establishing public health rapid response teams for infectious disease outbreaks.
Dr Van Kerkhove was previously employed by Imperial College London in the MRC Center for Outbreak Analysis and Modelling where she worked closely with WHO on influenza, yellow fever, meningitis, MERS-CoV and Ebola Virus Disease.